Here's What You Need to Know…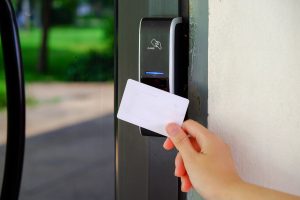 IF YOUR KEYCARD IS NOT WORKING, THERE'S A REASON WHY:
You have not paid your POA dues.  Once your dues are paid IN FULL, your keycards will be reactivated. For more information about our keycard policy click here.
You have an outstanding covenant violation.  It is YOUR responsibility to contact the POA once you have resolved the violation.  If we don't hear from you, your keycards are deactivated. For more information about our covenant violation policy click here.
Keycard reactivation can take up to 36 hours.
IF YOU NEED A NEW OR REPLACEMENT KEYCARD:
New homeowners are given two free keycards.
Replacement keycards cost $10 each. (Max. two keycards per property.)
Renters, if your landlord has not provided a keycard to you, you will have to pay the $10 to get a keycard.
WE DO NOT PROVIDE SAME DAY KEYCARD SERVICE:
To obtain a keycard you MUST fill out the online form at this link.
We will not meet anyone at the clubhouse to provide keycards.
Keycards are mailed to your home.
Payment must be received before keycards are mailed.
Therefore, if you need keycards, PLAN AHEAD.