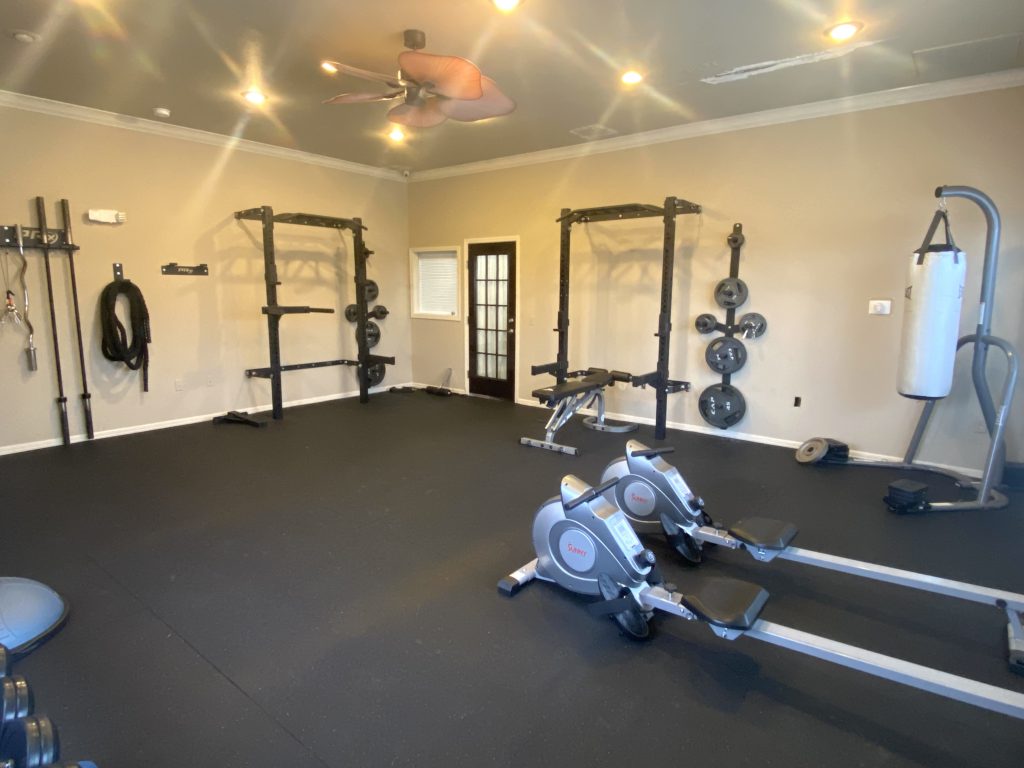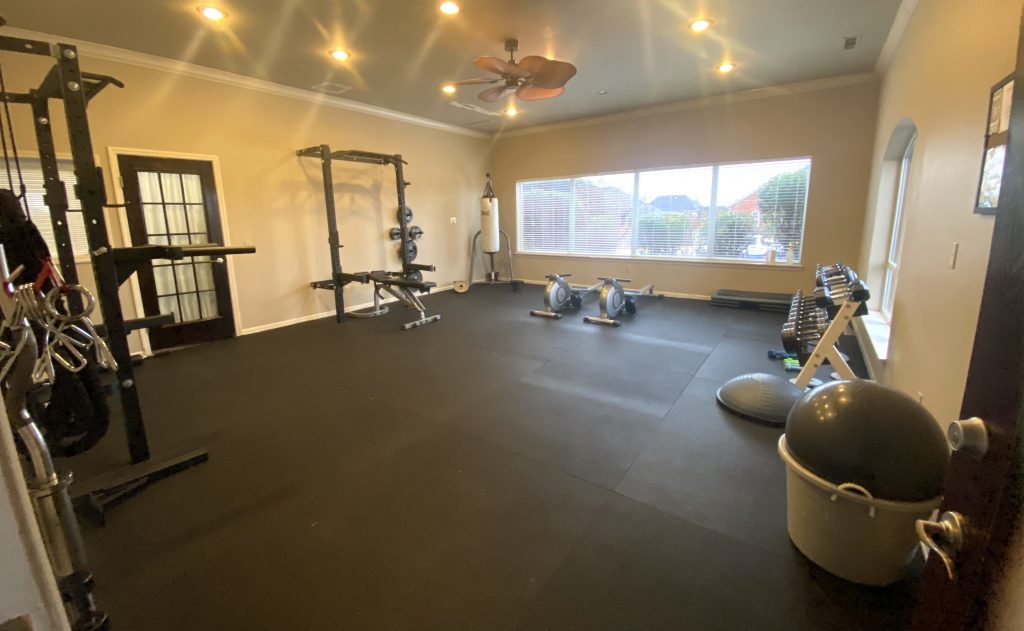 The fitness area at the Sienna Estates clubhouse is open 24 hours a day 7 days a week. Enjoy a beautiful view of Sienna Estates from the wall to wall windows while you take advantage of the three treadmills, two elliptical machines, recumbent bike, PRx weight lifting systems, free weights, and weight bench. To make your workout more enjoyable you can enjoy watching Disney+, Hulu, and ESPN+ on the large screen TV.
Gym Rules
Residents only. No guests.

Must be 18 years old or older to use the fitness equipment unless accompanied by a parent.

Adults and children present in the fitness area must behave in such a way as to ensure the enjoyment of all members.

Please clean the machines after each use and return any fitness equipment to their original locations.

Do not drop weights.