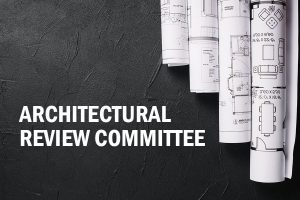 SCFARC is the acronym for the
Sienna at Coopers Farm Architectural Review Committee.
The purpose of this committee is to enhance, ensure, and protect the attractiveness, beauty, and desirability of the neighborhood as a whole while at the same time permitting the compatible distinctiveness of individual homes.
For this reason, the committee is tasked with reviewing and approving any exterior addition, structure, and alteration to color for ANY portion of the lots (including the home, front and backyards) here in Sienna Estates.  This includes items such as sheds, pergolas, decks, and driveway extensions. It also includes changes to the color of your fence, shutters, garage doors, and bricks. For more details please read Section 7, Article 1 of the bylaws here.
Per the Sienna Estates POA Bylaws, the SCFARC has the right to require any owner to remove or change any structure which has not received approval. If the required changes are not made, the POA has the right to make such changes at the expense of the owner. 
Nobody wants that.
It's really easy to submit an architectural review request.  Just go to the Contact Us portion of our website and submit this form.  As long as your request is in keeping with the overall look of the neighborhood and doesn't violate the covenants it will be approved in writing. The board reviews all architectural review requests on the second Wednesday of each month. If expedited approval is needed, just let us know.
If you have any questions, please contact us via the website.
***SCFARC items constructed, added, or changed while Lindsey Management was managing the POA will be grandfathered in . All SCFARC items after 1/1/2020 will require approval.