VIRTUAL ANNUAL MEETING JANUARY 9, 2021 7PM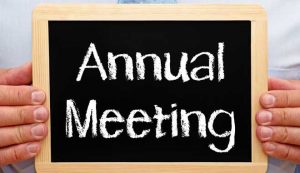 Please join us for our annual meeting Saturday January 9th at 7pm.
Due to COVID-19  we will NOT be meeting at the clubhouse.
The meeting will ONLY be virtual.
Please click here to join the Zoom meeting.
If you have questions you would like the board to address at the meeting please click here and send us your questions before the meeting.